If you follow me on Instagram you would have noticed that I've been reaching for this foundation pretty much ever single day since it joined my collection. I will reveal to you straight away that it's become a favourite of mine and one I reach for over any other one in my collection.
The Packaging
The foundation comes in slim glass bottle with a pump and a lid.
The Foundation
Rimmel London Lasting Finish 25 Hour Foundation* comes with a comfort serum and is Skin Perfecting full coverage foundation. The foundation is quiet thick, but is very blendable and surprisingly doesn't feel heavy and cakey on the face. This foundation is scented and has an SPF 20.
How To Apply It
The best application for my skin is to apply it with my fingers over a primer. I find because I have fairly oily skin and the thick foundation just doesn't last very long without a primer, but I was surprised that it worked much better when applied with my fingers rather than a foundation brush. I've also noticed that any of my concealers seem to work so much better with this foundation , in particular the Maybelline Instant Age Rewind Concealer. The concealer just seems to settle nicely into the foundation/skin without getting into my fine lines.
The foundation creates a beautiful dewy finish which is perfect for this season.
I've also worn this foundation on the recently super hot days in Sydney (35+ degrees) and it didn't melt of my face, like so many others before have done. That's also without using a setting powder.
What I Like
The price tag! At $17.95 it's very affordable and I would definitely say that it works better than some of my high end foundation (Lancome Teint Visionnaire & Laura Mercier Silk Creme Foundation I'm looking at you) and once I've finished it, it will definitely be repurchased.
What I Don't Like
The fact that it's scented is a little bit of a bother to me. I don't mind a slight scent but this is a little bit overpowering when first applied. It does fade after a few minutes and it's only a minor complaint on this otherwise amazing foundation.
Have you tried this foundation? What are your thoughts on it?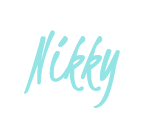 * PR Sample -

The opinions provided are 100% my own and I stay as objective as possible regardless of where the product(s) or service(s) came from.