It has been really quiet here on the blog. There has been lots of sickness in our household lately so everything else was pushed aside. Here is a look that I've been enjoying a lot lately especially when I'm at home with the kids or going to meet friends for a play date. It's super simple and quick which is really important for me.
Here are my go to products for a quick and simple makeup look (and a mini review)
Rimmel Matte BB Cream in Medium
I'm actually quiet surprised how well this BB cream works on my skin. It's probably because it's a matte formula so it doesn't turn my face into a grease ball but it's also the coverage that I'm surprised about. It's light to medium coverage and lasts about 6 hours before it starts to go slightly oily on me.
Benefit Gimme Brow in Medium/Deep
I love this brow gel for a quick application. This is one step I can't miss in my routine because my eyebrows are just so thin and I look like I only have half an eyebrow if I don't fill them in.
Urban Decay Naked Basics Palette
This one has made it's way into my collection recently but I'm kicking myself for not getting it earlier. The colours are all matte and perfect for everyday use. If I'm in a rush I will just use one of the lighter colours all over the lid and call it a day.
L'Oreal False Lash Wing Mascara
I'm in love with this mascara more so than with any other one recently. I will be doing a full review on it so won't reveal too much here except that it's amazing!!!
* Rimmel Colour Rush Balm in 100 Give Me A Cuddle
This gorgous lip crayon is my favourite at the moment. The colour is perfect for the warmer months, it moisturises the lips and it is amazing long lasting. If I put this on in the morning it will last throughout the day with eating, drinking and kissing my kids.
Nars Cheek Duo in Orgasm and Laguna
A multitasker right there. I have a Blush and Bronzer in one palette which saves me time searching for either on a busy morning. I also love using the Laguna Bronzer to define my eyelids and use Orgasm to give me eyelids a little bit of colours.
What is your go to makeup for a simple everyday look?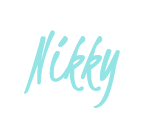 * PR Sample